UPDATE: (CLICK HERE TO SEE THE FINISHED HOUSE! TOO COOL!!!!)
UPDATE 2: (CLICK HERE TO SEE A WHOLE GINGERBREAD TOWN!!!!)
I went with caramel, eyeballed caramel: around one cup of sugar, the juice of half a lemon, a little bit of water I'd say less than 1/4 cup. It worked great, but it was a bit messy. The good part is that it becomes rock solid almost instantly, so you don't need any sort of scaffolding to keep the thing up.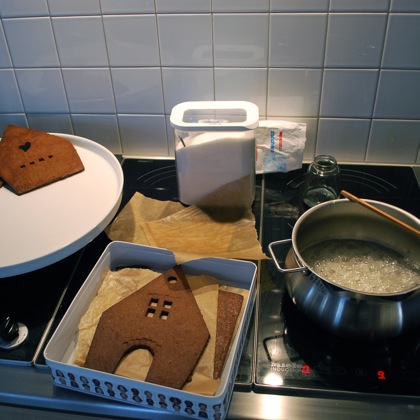 All set!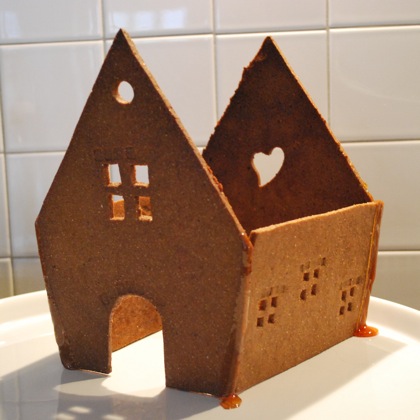 Nice, albeit a bit crooked.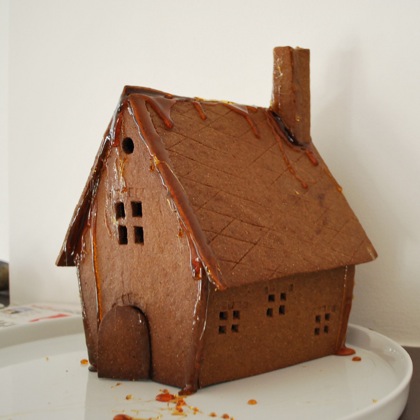 there! Just 10 minutes, start to finish, and very few minor burns….