The lengthy celebration of Jesus's birthday at our house starts traditionally on the second Sunday of December with the waste of otherwise perfectly good ingredients in the shape of a too-hard-to-chew cookie house.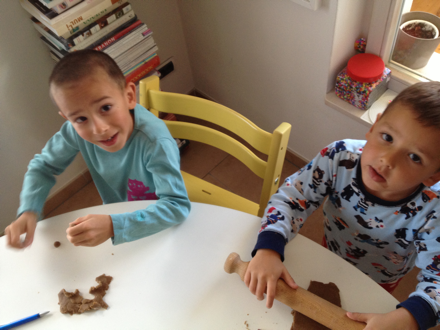 This year I went to town and tried to replicate our actual house in gingerbread. Of course, the key word here is simplification.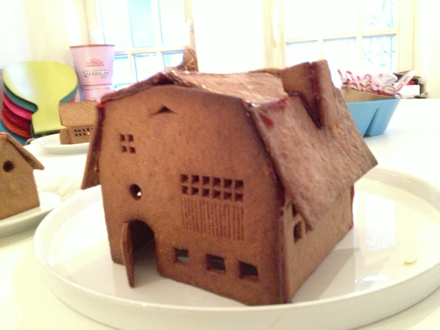 With the remaining dough I made also some regular houses,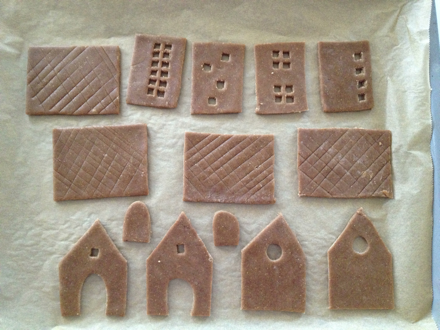 and invited some friends to help decorate and help eat the candy.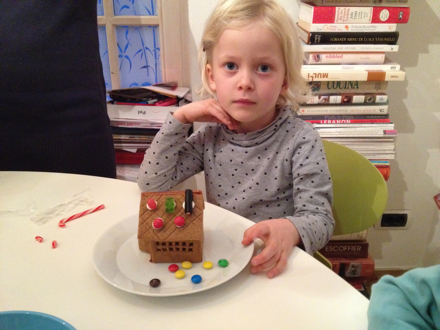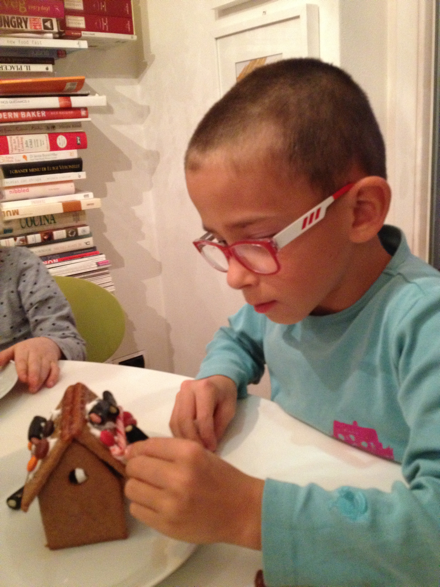 happy Christmas!