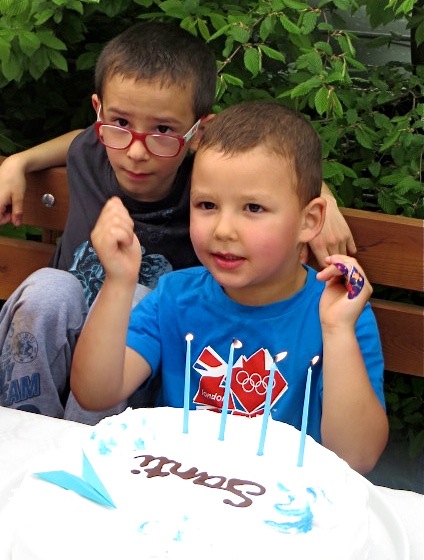 4 years ago I made a baby and he was the chubbiest sweetest thing in the world. Now he's a big boy who still wishes he could wear nappies, who loves food and cars and pink. He's quick to scare (Santi the cupboard!!!) and also quick to console. He loves his big brother probably more than anything else, and also to twirl his fingers around my hair, especially at 3 in the morning.
Since next year we'll be in England, who knows if we will have time for a party, and since he's seen Damiano's party, a bash of his own was mandatory.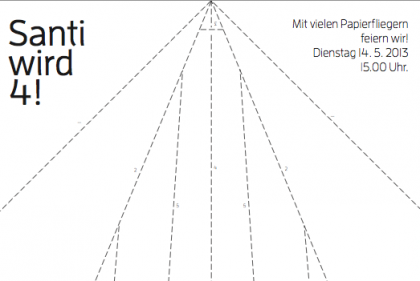 The invitation was a trace for a paper plane, of course.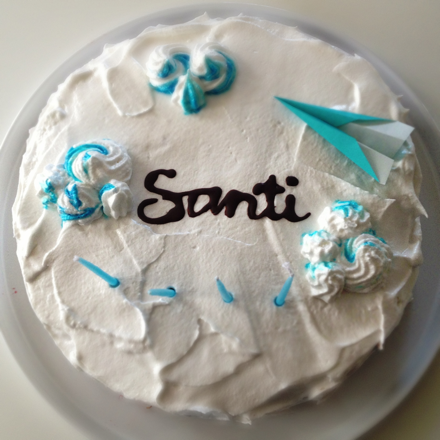 The cake was a whipped cream cake base from the usual book, layered with strawberries and strawberry compote and frosted with 7 minute frosting. It's a slight variation on the one cake my grandmother used to bake when I was little. For the lettering, I piped his name with melted chocolate on a piece of parchment, froze it for a few minutes and carefully placed it on top of the cake.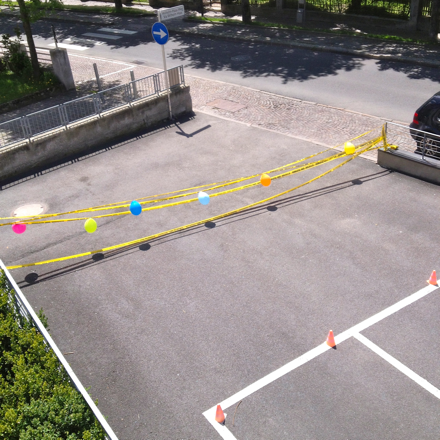 We had around 18 kids so we sealed our parking lot with construction tape.
He got a ton of presents. His favorites? This (he will go to sleep hugging it), and this. (yep, that's right) oh, and this.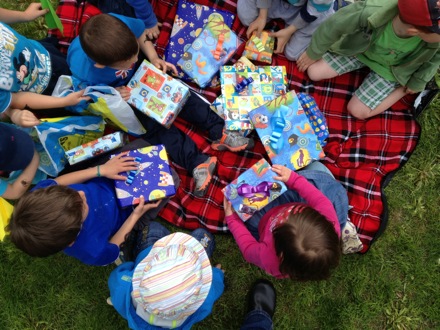 And tattoos. (I don't think I'll ever throw a kid's party without them)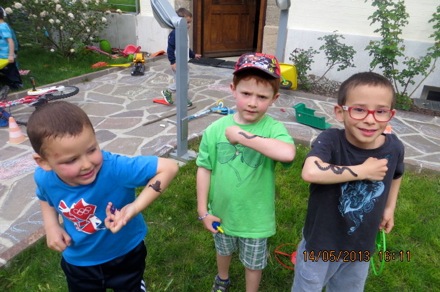 Besides folding around a hundred paper planes, mostly taking inspiration from this kit, I folded tiny ones to put in the favor bags. Very relaxing. My favourite pen (White ink!!!)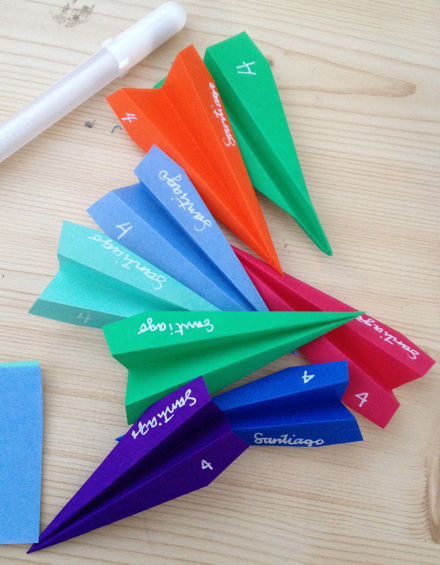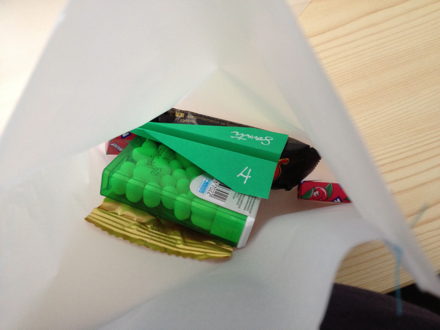 tic-tacs in the favor bags=happy kids.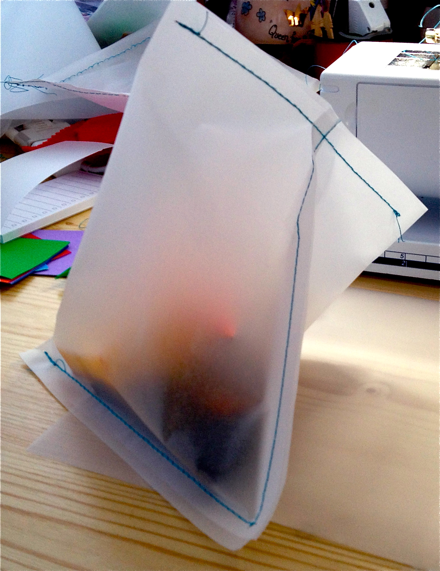 For the bags I used my tracing paper and I sewed them into pyramids, which was very satisfying.
I don't have many photos of the actual party because I was too busy taking kids to pee, making sure nobody threw themselves in front of a car, and keeping the wind from blowing all our cheese-puffs away, but my friend Chrissy did so I'm waiting…