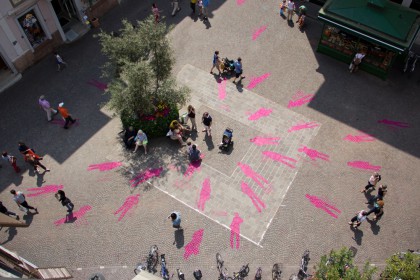 The reason things have been quiet around here is this. My semester project, which I officially wrapped up on Saturday.
An urban installation against domestic violence.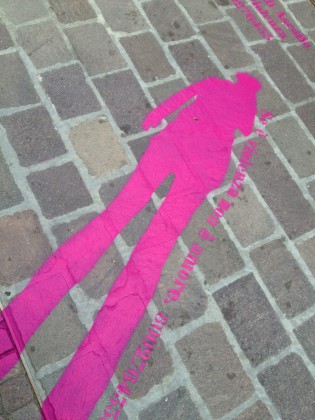 We took photos of women's shadows around the city (which was a big challenge because we had the cloudiest spring in like a century), then we made stencils out of the shapes, and after an extensive research we came up with copy that really got our message across: violence against women is never women's fault, let's stop asking why a woman stays, let's start asking what does a woman need in order to be able to leave. And, most of all, it's not a gender issue. It's a people issue.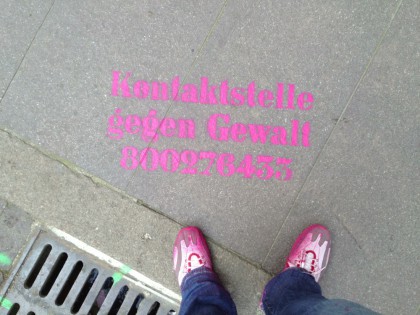 It was challenging but it was an amazing experience. Bilingual design, the street as a canvas, the sensitive topic.
And yeah, I was happy to have those 12 year old trainers lying around. I finally got to chuck them!