2015 is almost here! I made a little wall calendar to give to my in-laws: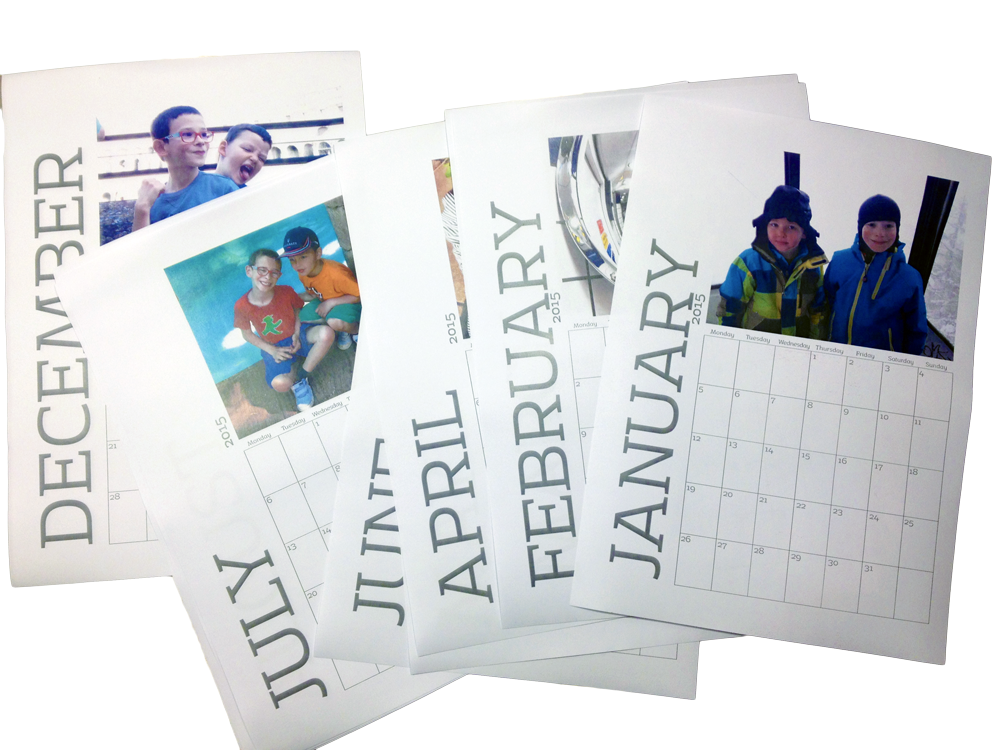 I designed it in A3 format so I can take it to the local printshop and have it printed without a hassle. They will add calendar spiral binding, too.
Since I see my children every day, I decided to make one for myself, too, using different photos of cool or interesting things I found in the last year.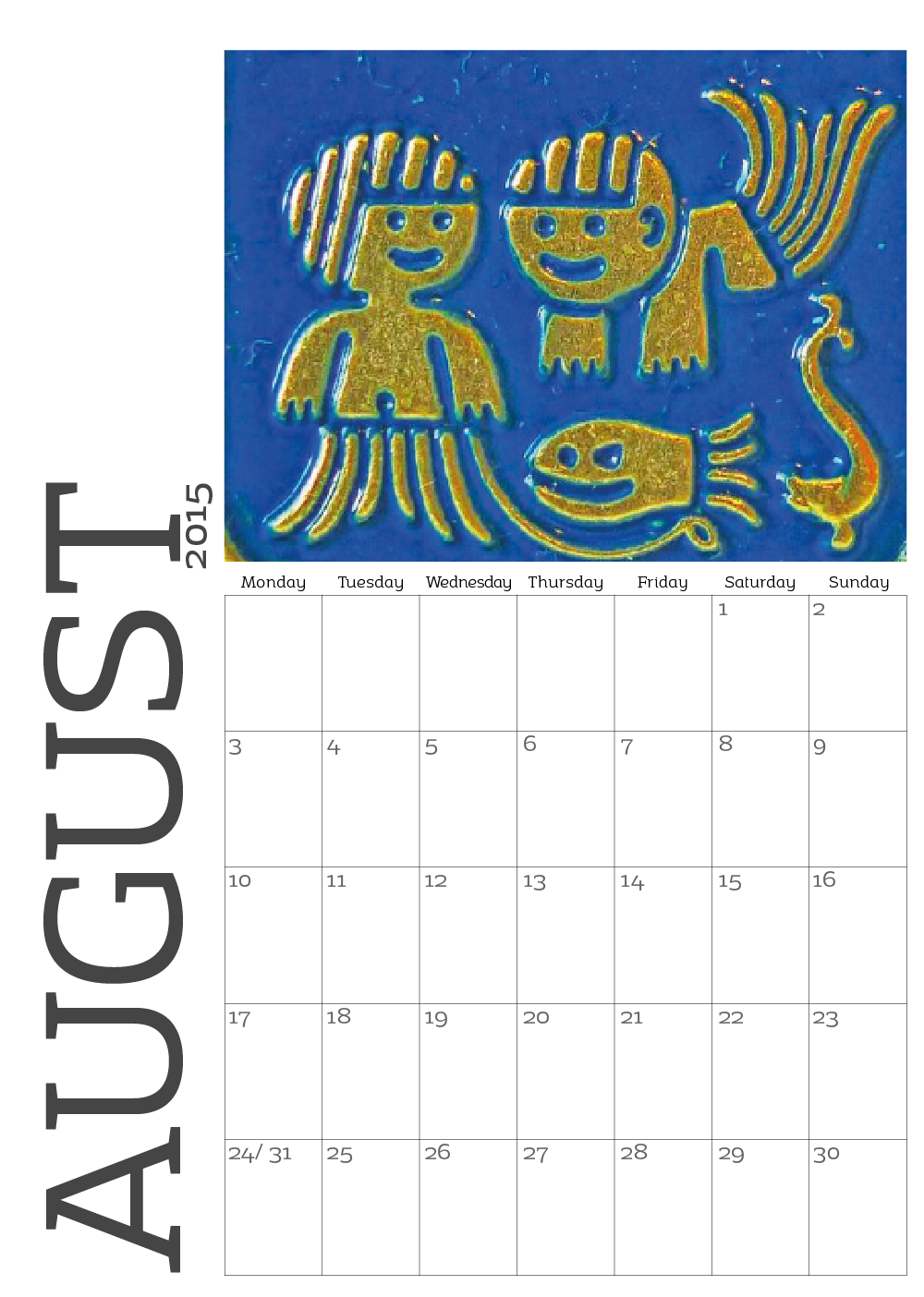 Download the PDF of the naked calendar and add your own photos: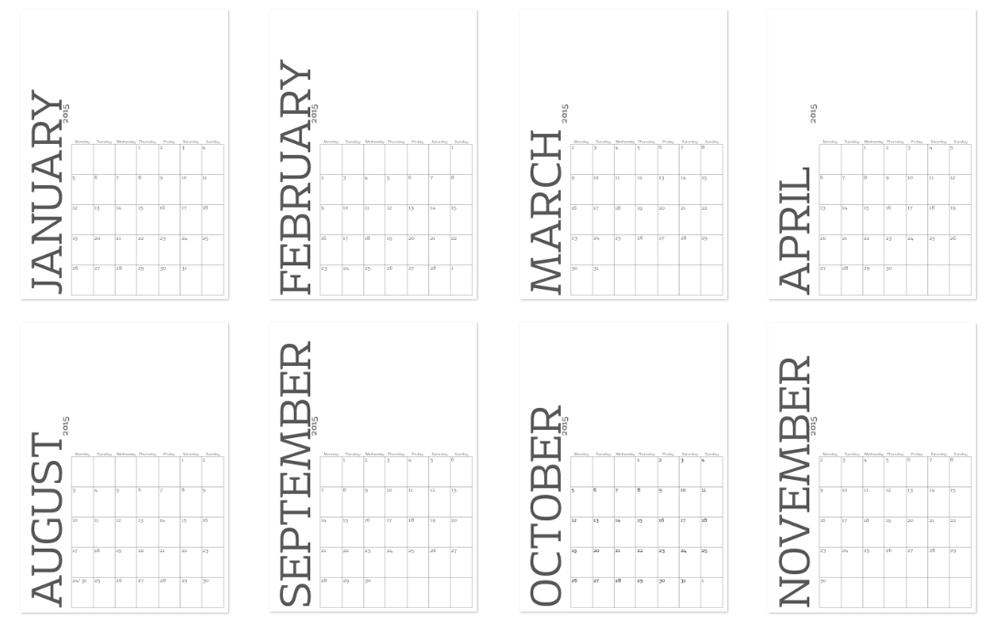 (Free for non-commercial purposes)