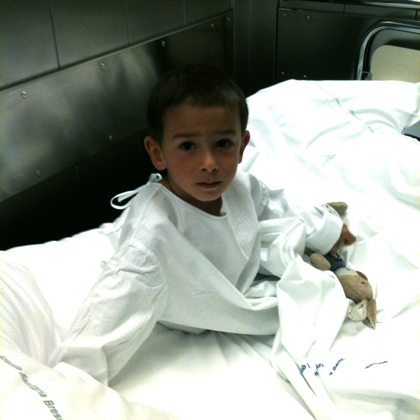 For the second time around, Damiano underwent orchiopexy.
We spent Friday night at the hospital, we met new friends, and made sure that in 20 or 30 years time, that baby juice stays cool and working alright because I suppose I will want me some grandchurren.
Anyway, he looked too cute on the way to the OR.