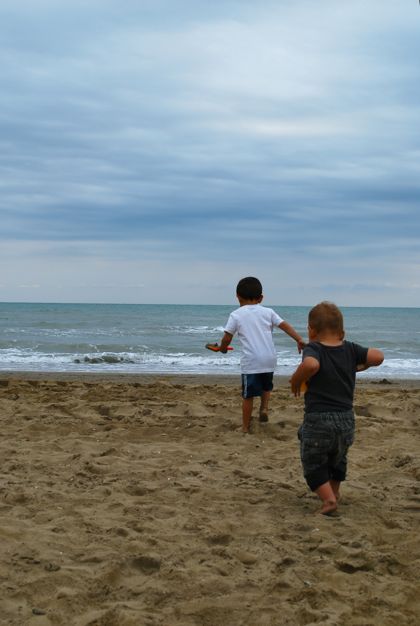 It didn't get any sunnier than this, but it was a lovely holiday nonetheless.
There was plenty of fish eating, sand eating, playing, swimming and all in all bonding, that with buckets and buckets of rain.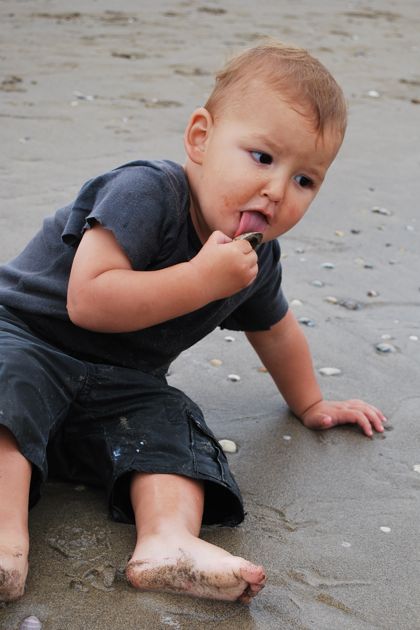 Santiago perfecting the art of sand tasting.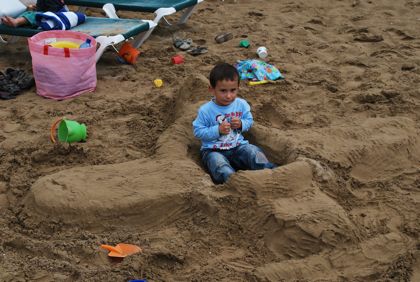 And why build a sand castle when you can build a sand airplane? Tell me.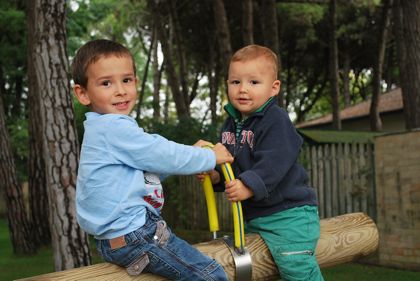 How gorgeous are these two people?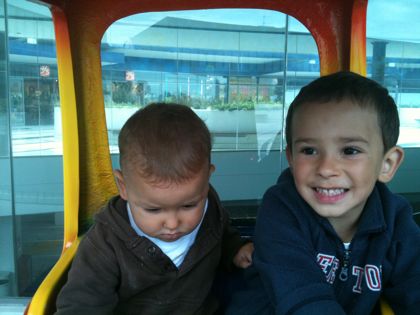 Jesolo: the land of token rides. Videos coming soon.