Yesterday, in order to celebrate my birthday with my University peeps, I baked cupcakes, made pink frosting and sprinkled non-pareilles and brought them to the atelier. Also to celebrate the end of our project.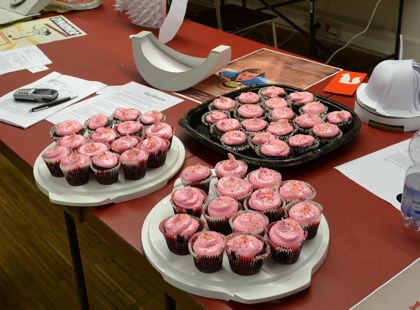 The frosting was a bit too pink. Lesson learned: red food coloring doesn't behave as faintly as blue or green coloring. But they were really pretty nonetheless, and good.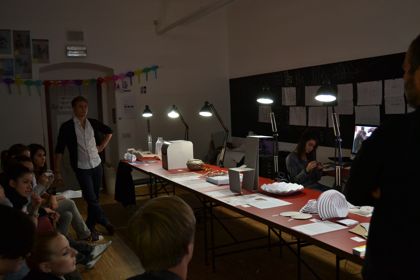 We presented our projects and they were all really good! My gropekiller did get quite a laugh, too.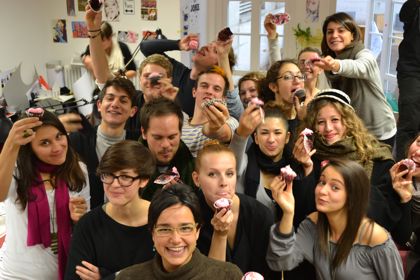 Everyone was happy.