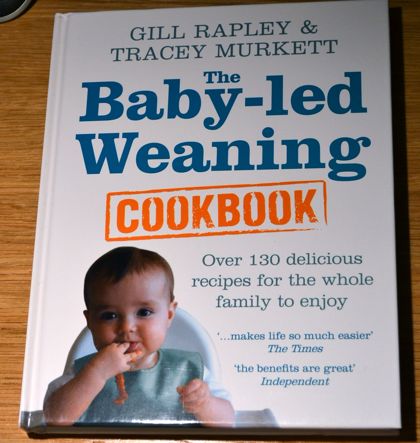 A year ago, two lovely ladies found my blog through these photos of Santiago. These ladies were non other than Gill Rapley and Tracy Murkett, the authors of an amazing book that Katie gave me two Christmases ago: Baby-led weaning.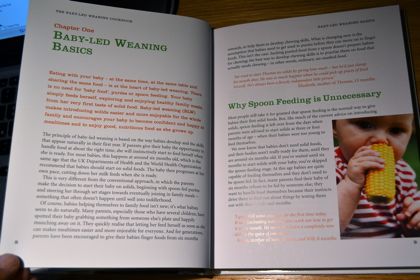 Today I received a copy of their second book: the Baby-led weaning cookbook.
If you're about to have a baby, or about to wean a baby, I cannot recommend this book enough. You'll save yourself the stress of spoon-feeding a baby and concocting disgusting mushes, while at the same time promote independence, fine motor skills and love of good food in your baby.
It is fantastic, and Santiago's in it!