I know it is insane to nourish feelings of love towards an inanimate object, but this sofa does exactly that to me. I'm not sure if it was the simplicity of the frame, or the fact that it's soft without being blobby, but I think it's an amazing design. (It's such a shame that it costs what a worker makes in a year. I think the Bouroullec Bros or Vitra or both just lost their marbles.)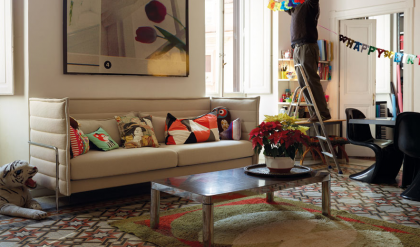 Anyway, for technologies class (if you think it's my favourite class ever, you guessed right) I'm making a little… replica? It's just a case study, don't sue me. Today I made a version of the love seat on a scale of 1:10. It's my new baby: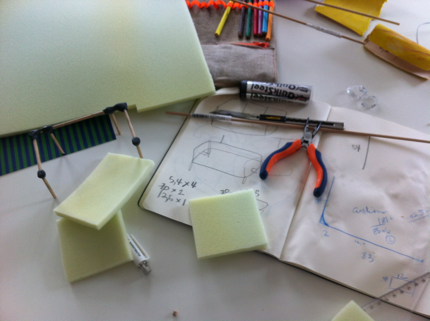 I used Quicksteel to put the frame together. I also drew a 3D version and I'll threedeeprint it tomorrow.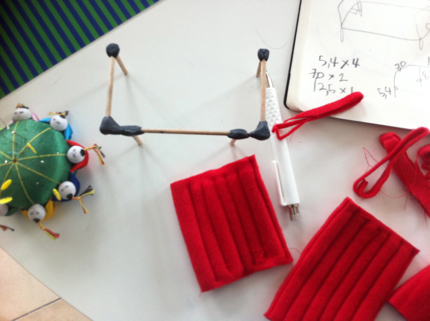 I used light foam rubber and a 1€ ikea fleece blanket to sew the cushions and walls.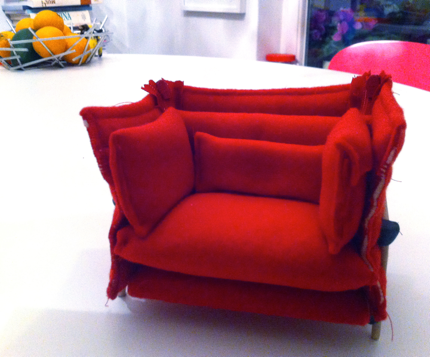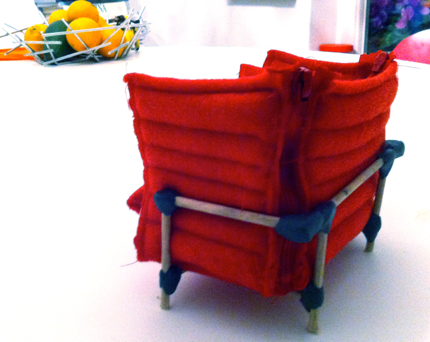 The zippers that hold the walls together are a great touch and I wanted to keep it in my model so I.wentout.and.bought.two.tiny.zippers.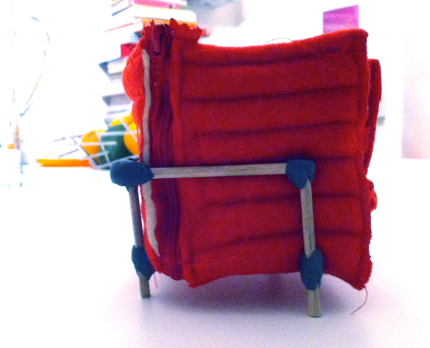 I can't wait to make an actual love seat like this for the boys' room. They saw this tiny one and Damiano approved.