Pinterest has saved me in more than one occasion. This time, it saved me from greasy counters and an inmoral waste of butter and sugar.
My kids love making cookies, I think cookie cutters are their favorite way of making things right now, but I'm always hesitant about making actual cookies because a)I end up eating them and b)a is enough.
This salt dough is amazing. It's one part salt, one part water, 2 parts flour. It becomes rock solid and it's much cleaner to work with. Also, cheaper.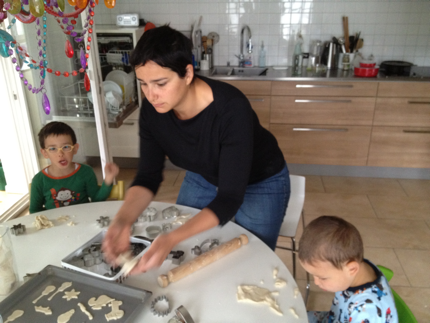 The cookies are baked for 2 hours at 100°C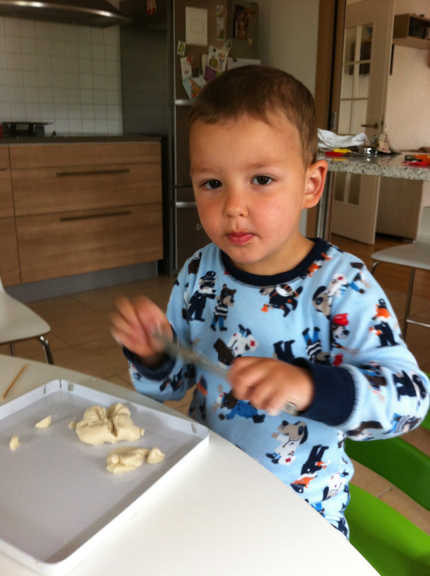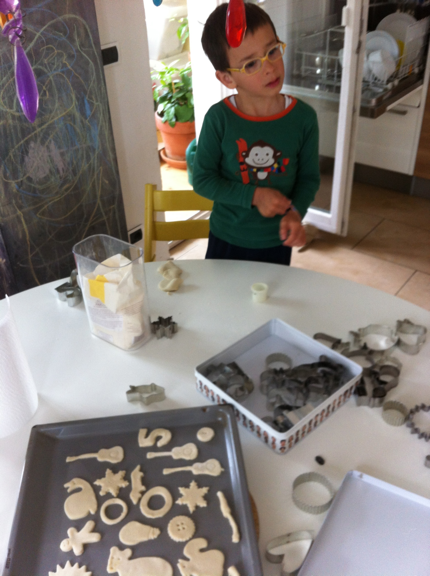 We actually made these a week ago, and this week we finally painted them.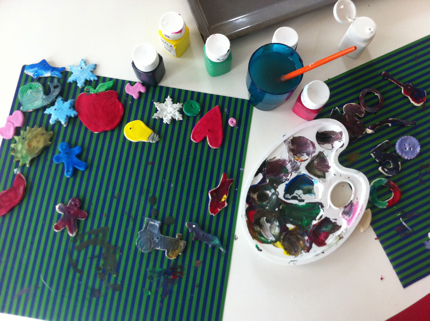 The monochromatic ones are mine. I think what kids love most of painting is mixing the colors into shades of brown unknown to the human eye.