(watercoloring gone awry)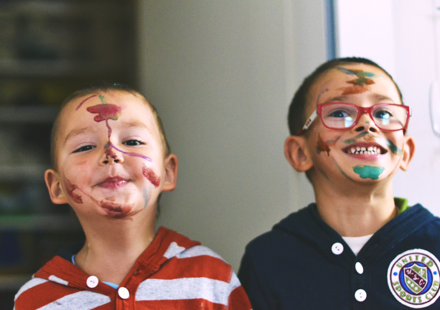 I have a shitload of things to do for Uni, the boys are home from preschool the whole week because of something new this year, namely Autumn holidays. Thank you very fucking much. So, I have to entertain my heirs and also to complete like 34 assignments because of course, every single professor thinks these days off are wasted if we're not given reams of work to do…  arghhh
Anyway, that's not why I came here today.Two things: I'm redesigning this website completely, so it will take some time. I'll go back to my long lost friend, CSS.
Second, and most importantly: We found the perfect cake.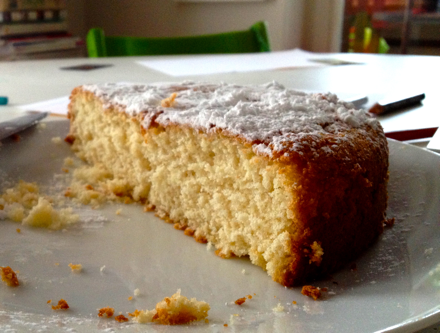 Let me tell you the ways this cake is perfect:
1.ONE bowl
2.5 year old boy made it, easy peasy.
3.Moist
4.Fuffy
5.Delicious
6.Did I mention ONE BOWL?
7.Works fine alone, like a breakfast cake, or layered, like a birthday cake.(we wanted to layer it with cream cheese frosting but we couldn't resist and just scoffed it down while it was still warm)
Here you go:
2 cups flour: we used cake flour. My guess is that you could use any flour.
1 ¼ cups sugar.
1 tbsp baking powder
½ tsp salt
½ tsp baking soda
½ cup softened butter (115 grams)
Combine the above in THE bowl and beat until the butter is all over the place, then add
1 cup buttermilk
1 tsp vanilla extract
and beat for a while (Damiano was having fun with the mixer so I let him beat the thing for about 2 minutes), then add
2 eggs
one at a time.
Divide the batter between two round 9″ pans (next time I'll try it in the loaf pan though). Bake for 35 at 180°C or until the famous toothpick comes out clean.
You're welcome.