It's that time of the year: time to dress up!
Yesterday I volunteered at the boys' preschool for the 4ht year in a row to do the carnival face painting. It was fun and the boys were so proud that I was there. It made my heart melt. They both chose to be blue spidermen, don't ask me why.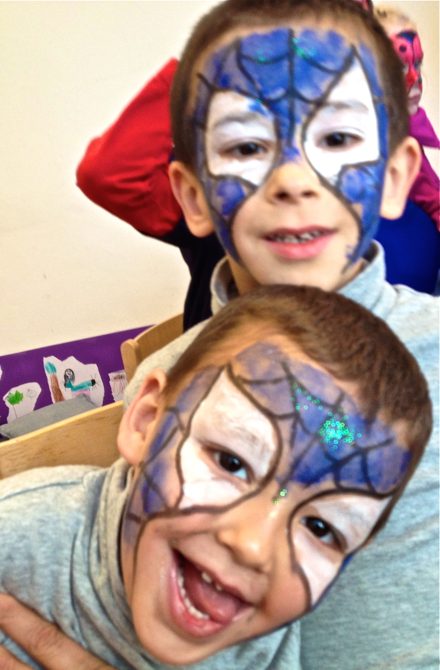 Today it was fancy dress day instead. Feeding their current fascination with all things outer space, they went as astronauts. I tried to make the costumes myself using tyvek coveralls but then I found ready made astronaut costumes in Berlin for a steal. So much better!