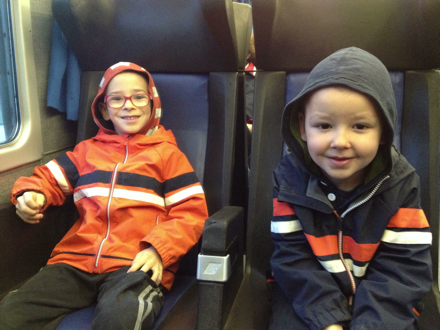 ′
On Saturday we woke up at dawn (if you think they look tired you should've seen me), hopped on a train and went to Bologna.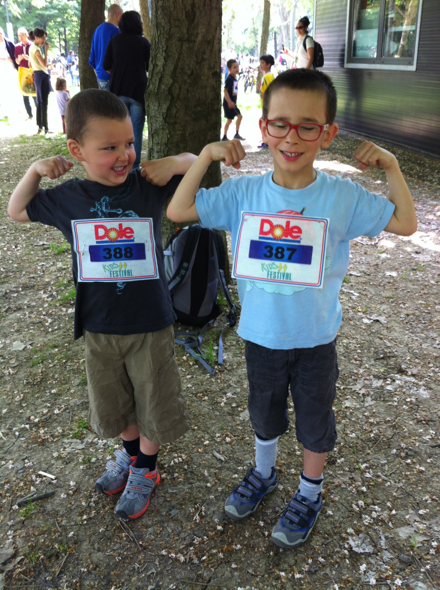 We got our bibs and tried some cheap neuroscience to boost our confidence.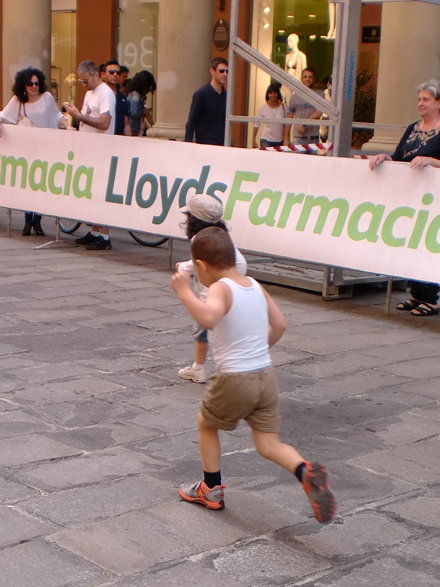 And we ran.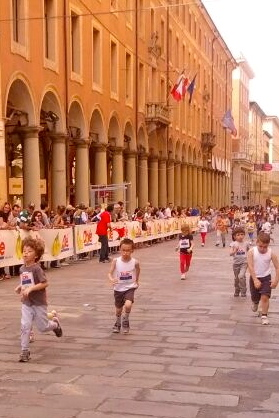 And ran.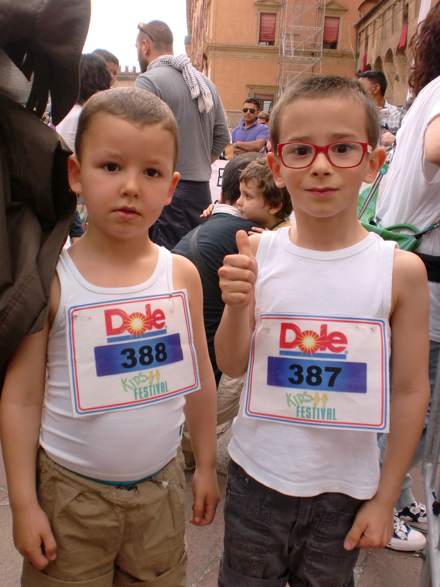 Until the finish line!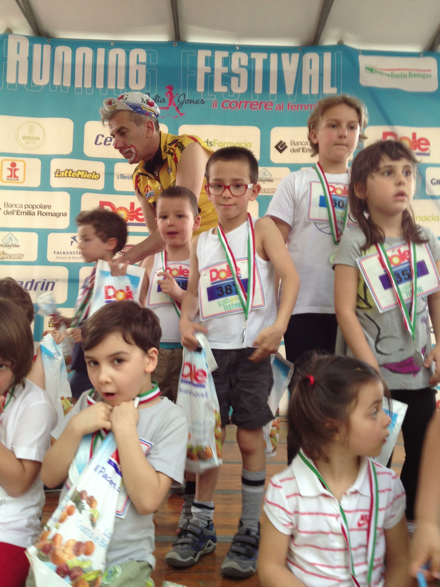 The boys got medals, as did every other kid in the race. (funny story: Damiano, upon realizing that everyone got medals told me: "mommy that was a fake race", clever boy). We had a lovely lunch, a lovely ice cream and we plodded through Bologna in a very hot afternoon. My feet were sore, and on the following day…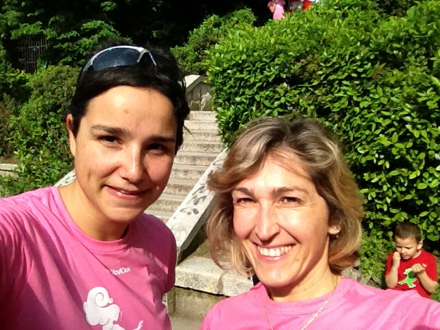 My friend Claudia and I were all clad in pink…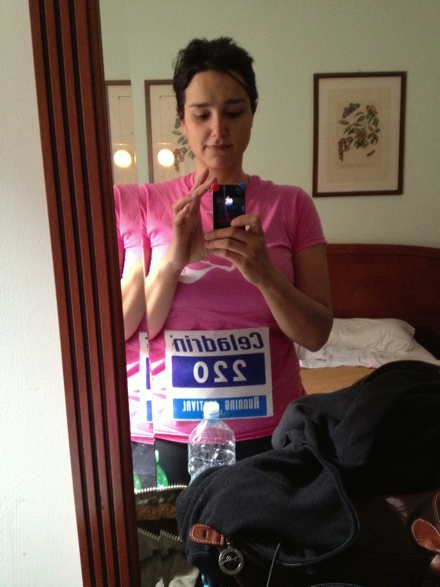 and with bibs of our own.
It was really fun, and it was a bit like childbirth because running 10.5 km in the heat and humidity with no water really sucked balls but now I don't remember that, I only think that it was really fun and I can't wait to do it again. I'm nuts.