Blogging is hard, takes a long time, is not satisfying, and it's super useless. That said, I'll keep doing it because it helps my shitty memory, especially when I need to find a recipe or when I wonder what was I doing 2 3 or 4 years ago today. Life goes so fast, and only now do I start to realise it. Michele and I will be married 8 years next month! Now we're starting a new phase, or should I say a new parenthesis? in any case, it's so bloody exciting I can hardly grasp it, but it's so good that not even my dissociation can handle it.
I will start my master's degree in less than two months, Damiano and Santiago will start school in 3 weeks, and we have made quite a home of our rented house. After literally months without doing it, I poured the contents of my iphone so I have some photos to post. I guess they're "cold" now, but who cares. The only question is, FIFO or LIFO? I think I will just shake things up a little and post randomly. YAYYY!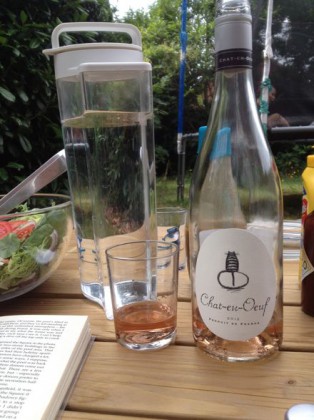 A good thing of our house in England is the garden: our neighbours were so nice as to give us their trampoline before moving out: the boys use it for jumping. I use it as a sun lounger. We bought a small BBQ and a picnic table. And now we eat alfresco all the time as long as it's not raining, which by the way it hasn't done at all.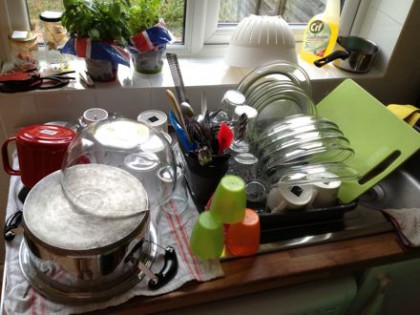 A bad thing of our house in England? Well, besides the pink bathroom and the linoleum floors, there's no dishwasher. WAHHH WAAAHHH.
Anyway, these two little people here seem to like it here, as you can see.